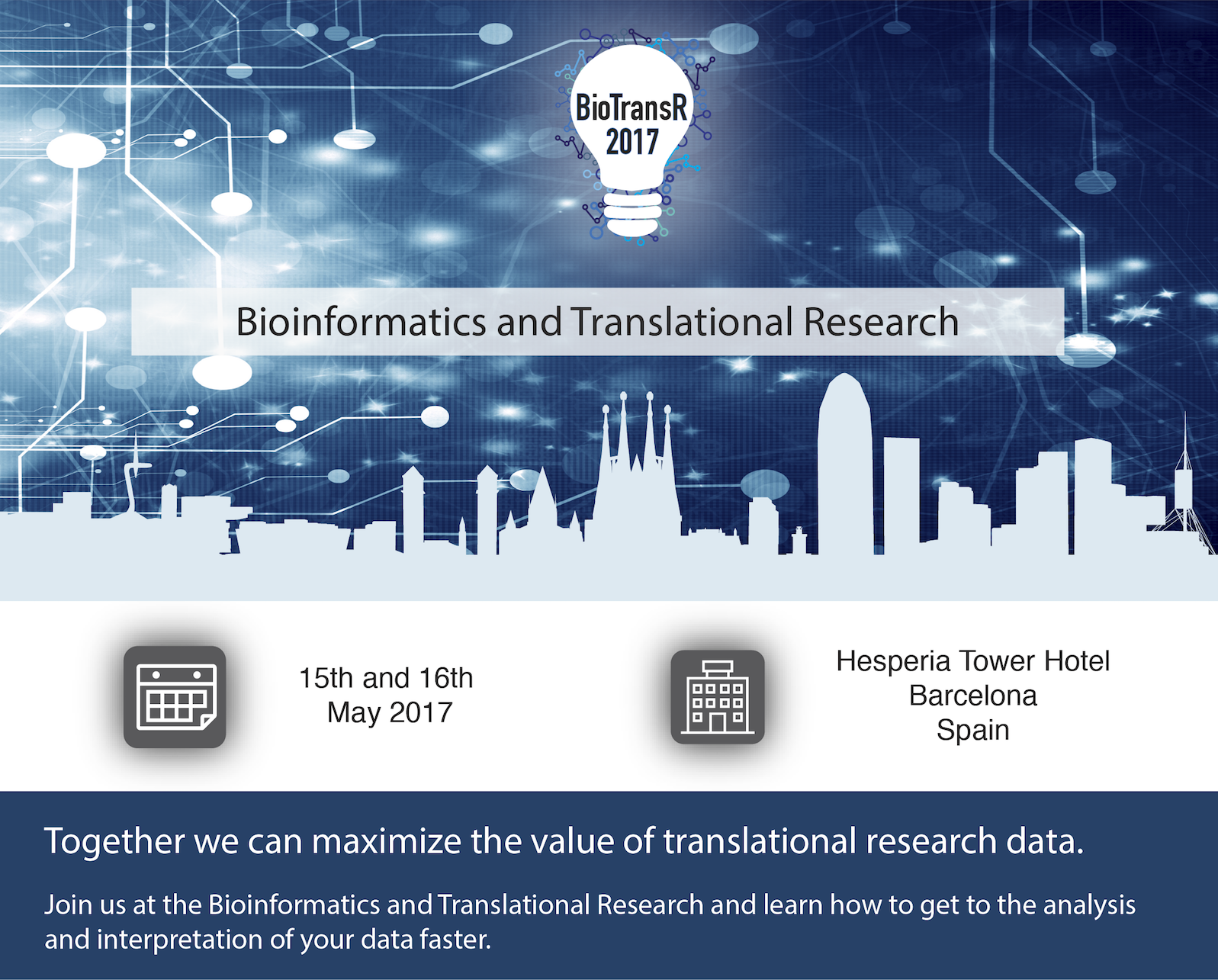 Making sense of today's translational research data requires a team approach.
The datasets that are generated today are complex, and involve many different types of data. The consequence is that the integration of multiple types expertise is necessary. In this meeting Data Scientists and translational researchers will work together to build a common understanding of today's research data challenges. The aim is to find ways to help fulfil the promise of better health through the optimal use of data. This meeting is being organised by IMI funded project eTRIKS, which over the course of 4 years has helped 41 translational research projects to get more value out of their data. It has become apparent over the course of those 4 years that the awareness about data infrastructure that is available for Translational Research is lacking. Thus, the 2 main themes of the meeting are: understanding the landscape of Bioinformatics infrastructure and how to reduce fragmentation, and giving Translational Researchers the knowledge and the tools they need to collaborate on making sense of Translational Research data faster.
The following key opinion leaders in the field will be presenting about their project and the tools/products the consortium has created:
Niklas Blomberg - ELIXIR/CORBEL
Jan-Willem Boiten - TRaIT
Petr Holub - BBMRI
Keith Elliston - tranSMART Foundation
Mike Barnes - RA-MAP
Paul Houston - CDISC
Andreas Kremer - ITTM
Bryn Williams-Jones - OPEN PHACTS
Wendy Aartsen - DDMoRe
Reinhard Schneider - University of Luxemburg/ELIXIR
Anastassis Perrakis - INSTRUCT
Mats Sundgren - EHR4CR
Scott Wagers - BioSci Consulting These confirmed speakers will be able to increase awareness to the community about the fragmented landscape and drive the discussion forward to help understanding the landscape for Translational researchers and Data scientists.